At the end of each year, I reflect on what I've learned as a content creator and share a complete retrospective.
And this year, I'm finally able to report that I've broken past $100K in revenue with a single course launch (in just six months).
This is an incredible result, and it took me 4+ years of hard work to get there.
And in this article, I'm going to share the insights and techniques I used to do a successful launch and grow my business across different channels.
You can find all my previous retrospectives on this page on my site. Here are the 2021, 2020, 2019, and 2018 editions.
sponsor
Code with Andrea is free for everyone. Help me keep it that way by checking out this sponsor: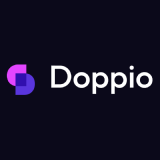 Get Doppio Today. A fully managed API for developers that enables you to generate beautiful PDF or screenshots and store them directly in your own S3 bucket without compromising privacy.
For context, these were the goals I set this time last year:
$100K in total revenue (from $69K) → reached $168K ✅
100K monthly unique visitors on my site (from 49K) → reached 96K ❌
25K newsletter subscribers (from 16K) → reached 17K ❌
25K Twitter followers (from 12K) → reached 25K ✅
50K subscribers on YouTube (from 32K) → reached 36K ❌
As it turns out, my revenue in 2022 reached $168K, with my latest course making over $127K to date (more on this below).
Considering that in 2021 I made "only" $69K, this is completely nuts, and I now earn more as a content creator than I ever did as a Senior Software Engineer doing contract work in London.
It took over four years to get to this point, and getting financially rewarded for my work feels like a long-term bet that finally paid off.
Most importantly, running Code with Andrea is my best job to date. I love the creative process of producing technical content, and I have the privilege to do so on my terms.
My intrinsic motivation has always been to do great work that I enjoy, and helping people succeed is far more rewarding than what any job could ever give me:
I owe much of my success to all those who trusted me, bought my courses, and shared my content over the years. And for that, I'm very grateful. 🙏
---
With that said, this retrospective is mainly an analysis of my revenue, so if you've come here to look at a bunch of charts, you're in the right place! 😄
And to really understand why things went so well for me in 2022, I need to talk about the single course that accounted for over 75% of my revenue. 👇
Back in 2021, I started working on a new flagship course, covering all the most important topics about Flutter app development.
I created the course for people who already had some Flutter experience and wanted to advance their skills.
I felt that for this audience, a price in the $100-$150 range would be most appropriate, and I planned this pricing strategy:
$89 during the initial pre-sale (two weeks)
$109 for a few more weeks after that
$129 once the course was nearly complete
$149 full price
I officially announced the course on the 31st of January by launching a landing page with a signup form.
And by the time I launched the course on the 26th of April, I had 2630 people on the waitlist.
To get so many signups, I published a series of relevant articles on my site and shared many tips on Twitter, all related to the course content.
I also sent valuable content and regular updates to everyone on my list to build anticipation and hype about the course.
So when the launch day came, this is what happened:
In total, I made $21K in sales over the first 24 hours, and $53K during the pre-sale (first two weeks).
This was by far my most successful launch, earning more in one day than I did from all my sales in 2019. 🤯
By the time I completed the course in August, I had made $84K. I reached $100K within the first six months, and got another $12K boost during Black Friday sales.
In total, I managed to get 1400 sales and earned over $127K from this course alone:
Sales came from over 21K visitors to the course page in 2022, with April and May being the most active months:
I estimate that up to 30% of people in my waitlist have purchased the course (which in itself is an incredible result!).
I could share more data, but the bottom line is that this launch exceeded all my expectations by a long shot.
My previous courses were priced at $19 and $59, respectively. Moving to the $100-150 range was a big jump, but it was the right decision because most sales came from people in the US/EU who could afford it. As my course platform (Teachable) still does not support PPP, the course is still not affordable for many folks from other countries, and I hope to find a way to resolve this sometime.
This was my fifth course launch to date, and I've now refined a launch strategy that works for me:
create the right course for the right audience: this may seem obvious, but if a course covers important topics that people struggle with, and meets (and ideally exceed) their expectations, it's much more likely to do well.
create a great landing page with good design and copy, plenty of testimonials, and a clear value proposition explaining what benefits people will get by taking the course.
before launch: be active on social, share great content for free, give people a good reason to sign up, and keep them in the loop.
run a pre-sale offering a big discount (40% off for two weeks seems to work well).
release new content over time: this works better than doing a single launch event since I can talk about the content in the course many times without sounding too salesy.
collect testimonials as people take the course: at the end of each chapter, I added a small feedback form where people could leave a rating and a comment. With this approach, I collected many great testimonials that I later placed on the course landing page. 👌
do the things that don't scale: every day, I support my students and answer their questions on my Slack channel. This takes time, but is free marketing because happy students → more recommendations → more sales.
keep the course updated: this can be a lot of work (especially for video courses), but it's certainly worthwhile if the launch is successful.
run occasional promotions such as Black Friday.
I don't have precise numbers on this, but I estimate that ~90% of all my sales came from direct emails I sent to my subscribers. In other words, good email marketing had a far bigger impact on sales than any other platform, and I'd advise anyone selling info products to start building an email list.
Indeed, building an audience beforehand is critical because more subscribers = more sales.
---
Having shared some context about my latest course launch, here's a broader breakdown of all my numbers in 2022. 👇
In 2022, my total revenue was $168,529, which is a 142% increase over last year.
These are my top 4 revenue streams:
Course sales from Teachable, Udemy (and others): $160,312
Sponsorships on Code with Andrea: $5,970
Training services: $1,575
YouTube ads: $672
For the record, this year I had roughly $16,719 in expenses (mostly software subscriptions, outsourcing, and a new MacBook Pro 😎), giving a net profit of $151K (before tax).
Course sales now account for over 95% of the total revenue - a stark increase compared to previous years.
Here's a monthly breakdown:
The impact of my latest course is very clear from April onwards.
Here's another revenue chart going back to my first sale in March 2019:
As the chart shows, I've been trying to make this work for three whole years before seeing a major breakthrough.
Talk about overnight success... 😅
My highest revenue on Udemy reached $5K in November 2020. After coming to my senses, I realized that selling $10 courses was not sustainable, and decided to launch new ones on a platform where I'm in charge of marketing and pricing. 100% worth it.
---
Of course, sales can fluctuate wildly. Sometimes I launch new courses or run promotions such as Black Friday. Though in the last month of December, I reached over $11K in sales without any promotional efforts.
For a one-person business, a baseline of $10K/month is a very good place to be since I can comfortably support my family and reinvest some money into the business.
In fact, given that the economy took a dive and global trends don't look much better in 2023, I feel extremely fortunate with how things have worked out for me. 🙏
---
Digging into revenue numbers is interesting, but I also want to talk about my website, newsletter, and activity on social media.
One of my goals for the year was to double my website traffic and reach 100K unique visitors per month.
As it turns out, my site received 1.5M pageviews in 2022 peaked at 95.7K visitors in October (so close! 😅):
Google search is by far the biggest source of traffic:
This is not surprising since SEO has been a big part of my content strategy. I published 26 new Flutter articles in 2022, and many of them are now ranking on page #1 on Google.
Some of them have even been boosted via Google Discover, generating a big spike in traffic.
I don't fully understand what it takes for an article to be featured on Google Discover, but my intuition is that when something goes "viral" and is shared extensively on social media, it has a high chance of getting boosted by Google.
After Google, direct traffic is the second traffic source, followed by Twitter, my newsletter, and Reddit (not a surprise since these are the channels where I share the most).
---
Website traffic is just one metric. And not the most important one as far as course sales go.
Indeed, only 0.1% of Google search traffic made it to my course checkout page (and from there, they could still drop off without completing the purchase). Other channels like Twitter and email have a higher CTR (but far lower traffic), so for me it makes sense to focus on all these channels.
An important lesson I experienced first-hand is this: email marketing is king.
Emails are more personal than any other distribution channel, and this makes them a great medium to build trust.
When someone you trust sends you a ton of useful stuff for free, you're much more likely to buy when they have something to sell.
So here's what I do to show up frequently with valuable content in people's inboxes:
Share a new article roughly every two weeks. To increase engagement, I include as much as possible of the article in the email itself (see note below).
Share a monthly newsletter about relevant news from the Flutter ecosystem.
I also have a free email course that people can take to learn Flutter by topic, one day at a time.
Annoyingly, we're in 2023, and Gmail still clips emails over 102KB in size. Given that Gmail has a large market share, I have taken measures to prevent emails from being clipped, as this would affect my open rates and sender reputation.
With ConvertKit, I can automate emails, schedule launch sequences, and send the right emails to the right people (based on what they signed up for).
Overall, I got over 6000 new subscribers across all signup forms this year:
My target was to get 700 new signups every month, though I've only managed to reach that in February (shortly after announcing my course) and in September (when I re-launched my newsletter).
But that doesn't account for unsubscribes, and this year I decided to delete a bunch of cold subscribers, which resulted in a significant drop:
I still have more work to do to increase signups. But I'm pleased that my emails now have an average open rate of 40% (which is very good by industry standards).
At the end of each email, I always include a little prompt that people can use to give feedback and leave a comment:
I can then access all the feedback inside a dashboard and figure out which emails perform best:
Ultimately, this is my motto for email marketing: send valuable content regularly → happy subscribers → more sales.
In previous years, Twitter has been a great place to share my content and engage with other developers.
This year was no exception, and I managed to increase my followers from 12K to over 25K, posting just 2 to 4 times per week on average.
To pull this off, I started sharing Flutter tips and tricks (you can find the entire list on GitHub), along with all my newest articles and newsletters.
I've done the same thing on LinkedIn, where I've grown from 500 to 3300 followers, and cross-posted my articles on r/FlutterDev as well.
Platforms like Twitter and LinkedIn favor zero-click content, since this keeps people on the platform. Indeed, sharing zero-click tweets and threads has worked well for me.
Admittedly, it's been a challenge to post consistently because creating tips that include text and graphics is time-consuming, and I have "broken the streak" many times.
The simple truth is that:
this stuff takes time
I enjoy writing long-form articles more than short content optimized for social media
But I can definitely do better in 2023 and will try to improve.
I'll say this candidly: I have completely dropped YouTube in 2022.
Between courses, articles, my newsletter, social media, and student support, I've had no spare time to work on YouTube.
Amazing channels like Fireship manage publish high-quality, educational, and engaging videos consistently, and I take my hat off to them.
But I realized that the ROI is just not there for me, and I need to focus my efforts on the things that are already working.
Sponsorships accounted for $5,970 in extra revenue. Advertising products and services on my site takes nearly zero effort on my part, and I've been fully booked for the entire year from inbound requests alone (no outreach). 😀
And as website traffic increases, this revenue stream will continue to grow. 👍
So far, I've accepted sponsorships for my website only. I could easily boost sponsorship revenue by advertising on my newsletter as well. But as I said above, emails are a personal channel I use to engage with my readers, and I want to keep them ad-free.
Code with Andrea is my full-time job, and this year I've spent a grand total of 1512 hours working on the business, averaging 29 hours per week:
Here's how I spent my time, for each task type:
The biggest slice of the pie shows that I've spent nearly half of my time working on the Flutter foundations course.
Since the course accounted for 75% of my revenue, this seems justified.
Based on this year's profit, I now earn the equivalent of $100 per hour (before tax), which is far more than last year with a similar workload.
This shows the compounding effect of productizing myself rather than selling my time by the hour.
Indeed, my workload was comparable to last year, but having a bigger audience gives me more leverage. And with higher pricing, ROI has increased massively:
And since my time is the limiting factor, I can afford to outsource more work to scale the business in 2023.
Before wrapping up, I want to talk about some of my challenges this year.
Ultimately, my biggest struggle is that creating quality content (especially video courses) always takes much longer than expected.
From beginning to end, my Flutter foundations course took 820 hours to complete, with most of the work taking place in seven months between February and August (which is as insane as it sounds).
Since I do research, course production, marketing, and support all by myself, time adds up quickly. And that's on top of running other parts of the business.
In other words, I have demand for more courses (that will be very profitable), but I can't produce them fast enough.
I could address this by outsourcing some of the workload, but that is easier said than done (I tried) and finding the right collaborators is not easy.
---
I also need to consider the opportunity cost of not doing other things.
My content backlog has been building up, leaving little space for creativity and exploration (which is where the best ideas come from). And I hope that in 2023 I'll manage to balance things a bit better and explore new frontiers (especially since AI is exploding and will generate huge opportunities).
sponsor
Code with Andrea is free for everyone. Help me keep it that way by checking out this sponsor: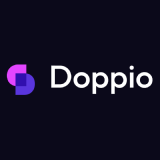 Get Doppio Today. A fully managed API for developers that enables you to generate beautiful PDF or screenshots and store them directly in your own S3 bucket without compromising privacy.
In previous years, I've always defined my goals as metrics (revenue, website traffic, followers, etc.).
But since my business is going so well, I no longer need to chase numbers, and that feels refreshing.
I'm incredibly excited about what's in store for 2023: I will launch new courses, continue to write free articles, and share Flutter tips on social media.
And I also started working on a big, bold project that I'll announce later this year. 😉
So thank you for all your support so far. I wouldn't be able to do any of this without it.
Happy New Year!