This is a introduction to slivers, and shows how to use SliverAppBar and SliverPersistentHeader in detail.
sponsor
Code with Andrea is free for everyone. Help me keep it that way by checking out this sponsor: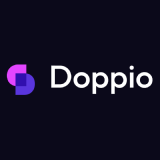 Get Doppio Today. A fully managed API for developers that enables you to generate beautiful PDF or screenshots and store them directly in your own S3 bucket without compromising privacy.
Thanks for watching!