In this video I talk about platform aware widgets, as a way to tailor the look and feel of our apps on iOS and Android.
How to switch between Material and Cupertino widgets
Building a platform-aware widget base class
Platform-aware switch widget
Platform-aware dialogs and their differences
Composing platform-aware widgets
Showing and dismissing dialogs
Summary
sponsor
Code with Andrea is free for everyone. Help me keep it that way by checking out this sponsor: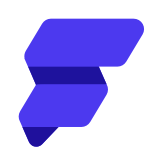 Build Flutter Apps Fast. Build an end-to-end Flutter + Firebase app using FlutterFlow and download the code or deploy directly to the app stores. Click to view our new development playground.
This code was tested with Flutter 1.0.0.
Thanks for watching!