Over the last 3 years I've been sharing all my Flutter tutorials on my YouTube channel and on this website.
I have included full example apps for many of these tutorials on my personal GitHub page.
But up until now there wasn't really an easy way to find all my source code in one place. So I've decided to do something about it. And the result is called Flutter Example Apps.
This is a new repo that contains all my open source Flutter apps and projects.
To make it easier to browse this content, I've organized all these projects under beginner, intermediate and advanced sections.
You can check out the repo here:
This already contains over 20 example Flutter apps that you can learn from.
I'm planning to add more in the future, so make sure add this to your bookmarks.
I hope that you'll find this project useful. And if there is any specific app or topic that you'd like me to cover in the future, do let me know on Twitter.
Thanks for reading, and happy coding!
sponsor
Code with Andrea is free for everyone. Help me keep it that way by checking out this sponsor: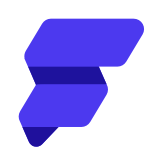 Build Flutter Apps Fast. Build an end-to-end Flutter + Firebase app using FlutterFlow and download the code or deploy directly to the app stores. Click to view our new development playground.