Dart Features For Better Code: Spreads, Collection-If, Collection-For
LEVEL: BEGINNER
This tutorial shows how to use Spreads, Collection-If and Collection-For in practice.
sponsor
Code with Andrea is free for everyone. Help me keep it that way by checking out this sponsor: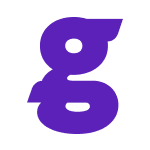 Build and grow in-app purchases. Glassfy's Flutter SDK solves all the complexities and edge cases of in-app purchases and subscriptions so you don't have to. Test and build for free today by clicking here.
Thanks for watching!