This mini-video series is a FREE sample of my Flutter & Firebase Course.
LEVEL: BEGINNER
Some previous programming knowledge is helpful, but not strictly required.
This video covers the various control flow directives available in Dart.
If and else statements
The ternary operator
The while loop
The for loop
Closures and the fold method
Enumerations
Switch statements
Conclusion
sponsor
Code with Andrea is free for everyone. Help me keep it that way by checking out this sponsor: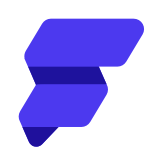 Build Flutter Apps Fast. Build an end-to-end Flutter + Firebase app using FlutterFlow and download the code or deploy directly to the app stores. Click to view our new development playground.
The code in this video was written in Dart 2.1 with Dartpad.
Thanks for watching!