This is a three-part video on how to add an avatar image to your app by using FutureBuilder and the RoboHash API.
In this video, I will cover:
Quick tour of the app we will build.
Overview of the RoboHash service.
Create a new Flutter project.
Add a form to validate and save a name. This will be used to query the RoboHash API.
sponsor
Code with Andrea is free for everyone. Help me keep it that way by checking out this sponsor: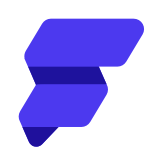 Build Flutter Apps Fast. Build an end-to-end Flutter + Firebase app using FlutterFlow and download the code or deploy directly to the app stores. Click to view our new development playground.
Note: I'm using the iOS simulator, but you can open the Android emulator and run the same code.
This code was written with Flutter Beta 3, and is tested to work with Dart 2.
Thanks for watching!