LEVEL: INTERMEDIATE
This essential guide shows how to use Provider for state management in Flutter.
It will show how to refactor the counter app by using Provider, including in-depth explanations about ChangeNotifier, ChangeNotifierProvider, Provider.of, Consumer and ValueNotifier.
Thanks for watching!
sponsor
Code with Andrea is free for everyone. Help me keep it that way by checking out this sponsor: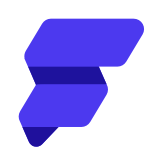 Build Flutter Apps Fast. Build an end-to-end Flutter + Firebase app using FlutterFlow and download the code or deploy directly to the app stores. Click to view our new development playground.