LEVEL: BEGINNER
Welcome to my introduction to Flutter for Beginners.
I have created this tutorial to help you get started with layouts in Flutter.
The material that you'll see here is one of the initial chapters of my Flutter & Firebase course.
This includes 2 full hours of content about building layouts, and it shows you how to build a sign-in page from scratch.
NOTE: To follow along from lesson 29 onwards, download this images.zip file and add it to the root of your project.
sponsor
Code with Andrea is free for everyone. Help me keep it that way by checking out this sponsor: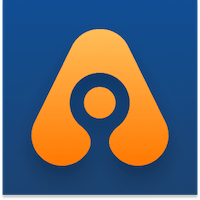 Build, Test and Distribute your Flutter Apps with Appcircle Mobile CI/CD. Enjoy hassle-free mobile CI/CD. Build your apps with speed using our M1 Architecture. Distribute Automatically to Apple App Store, Google Play Store, Huawei AppGallery. Create your own app store for Enterprise Distribution. Setup in a few minutes.
MaterialApp, ThemeData, and how to create a Scaffold with an AppBar
Column and Row widgets, and how to use the CrossAxisAlignment, MainAxisAlignment properties
the Padding widget
how to create and customise Text widgets
creating custom button widgets: how to customise their color & shape, and add images with logos
how to design a good and ergonomic widget API
and much more
Note: if you're new to Dart, check out my free Introduction to Dart on YouTube.
Happy coding!