LEVEL: BEGINNER
Welcome to my introduction to Flutter for Beginners.
I have created this tutorial to help you get started with Flutter.
The material that you'll see here is one of the initial chapters of my Flutter & Firebase course.
As my course has almost reached 5000 enrollments, I've decided to make some of this content available for free.
sponsor
Code with Andrea is free for everyone. Help me keep it that way by checking out this sponsor: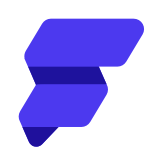 Build Flutter Apps Fast. Build an end-to-end Flutter + Firebase app using FlutterFlow and download the code or deploy directly to the app stores. Click to view our new development playground.
Short introdution to Flutter
How to create a new Flutter project
Stateless and stateful widgets
Hot Reload and Hot Restart
Walkthrough of all the generated code, with a full explanation of the default counter app
Note: if you're new to Dart, check out my free Introduction to Dart on YouTube.
Happy coding!