This is the first chapter of my Complete Dart Course.
Making the most of this course
Introduction to Dart
Introduction to Dartpad
Bonus Content: Dart Complete Reference eBook
Here's the supporting GitHub project.
You can view all the details here: Complete Dart Course
Happy Coding!
sponsor
Code with Andrea is free for everyone. Help me keep it that way by checking out this sponsor: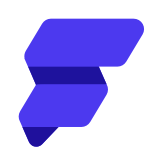 Build Flutter Apps Fast. Build an end-to-end Flutter + Firebase app using FlutterFlow and download the code or deploy directly to the app stores. Click to view our new development playground.