Today I have an announcement to make: my Flutter REST API crash course is now complete, and fully available on my website.
The full course contains over 3 hours of content, and shows you how to build a fully functional coronavirus tracker application.
These are some of the things you will learn in this course:
Introduction to REST and working with REST APIs.
Use REST client to make calls to the nCoV 2019 Rest API.
Create an API service using the Dart http package.
Make requests and parse JSON response data into strongly-typed model classes.
Build a data repository, and use it to abstract away some logic for refreshing the access token.
Combine data from multiple responses with Future.wait.
Build a dashboard with nice-looking cards that show the data from the API.
Refresh the data and show the last-updated date from the server, and learn about date formatting.
Error handling and how to show alert dialogs to the user.
Add a data caching service with shared preferences, so that the app works in offline mode.
This course focuses on good app architecture, showing you how to structure your code and keep it modular.
It covers many important topics, with attention to detail and emphasis on how to write a production-ready app.
And while this is a paid course, the full source code is available for free at this page on GitHub.
sponsor
Code with Andrea is free for everyone. Help me keep it that way by checking out this sponsor: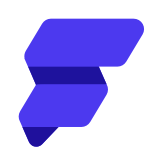 Build Flutter Apps Fast. Build an end-to-end Flutter + Firebase app using FlutterFlow and download the code or deploy directly to the app stores. Click to view our new development playground.
You can find the full course and the entire curriculum at courses.codewithandrea.com.
The first two chapters are available as a free preview. You can watch them before committing to buy the course.
---
In any case I'm confident that this course will help you to write better code and become a better software engineer.
And maybe it will even give you something relaxing to do during these difficult times.
Many of you have been asking for this.
So I'll publish the course on Udemy as well, where it should be available around the end of April. 🤞
However, Teachable will be my preferred platform going forward. I will use it to offer discounts, as well as bundle multiple courses together in the future.
So I encourage you to take the full course at courses.codewithandrea.com.
Stay safe & happy coding!