Today I'm launching a Complete Dart Course for Beginners and Beyond!
Introduction
Dart Basics
Dart Type System
Control Flow
Project: Building a Command Line App
Collections
Project: Data Processing in Dart
Null Safety
Functions & Generics
Classes: Basics
Classes: Advanced
Mixins and Extensions
Exceptions
Async programming
BONUS: Additional projects
Also included: exercises, practical projects and more!
You can view all the details here: Complete Dart Course
Happy Coding!
sponsor
Code with Andrea is free for everyone. Help me keep it that way by checking out this sponsor: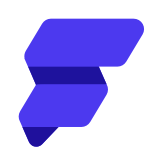 Build Flutter Apps Fast. Build an end-to-end Flutter + Firebase app using FlutterFlow and download the code or deploy directly to the app stores. Click to view our new development playground.