LEVEL: ADVANCED
This multi-part tutorial shows how to use Provider to build an app that lets the user choose and upload an avatar image to Firestore.
We will start from a sample project which already contains some widgets and services.
We will see how to use Provider to connect things together.
We will learn how to setup an architecture that supports more complex applications.
sponsor
Code with Andrea is free for everyone. Help me keep it that way by checking out this sponsor: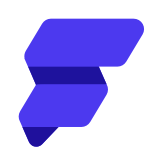 Build Flutter Apps Fast. Build an end-to-end Flutter + Firebase app using FlutterFlow and download the code or deploy directly to the app stores. Click to view our new development playground.